Client Listing
(by service category)
Feature Projects
Our project portfolio and our client base reflect local knowledge, an international perspective and a broad range of technical capabilities.
Opportunity is Everywhere
Las Vegas Metro Chamber of Commerce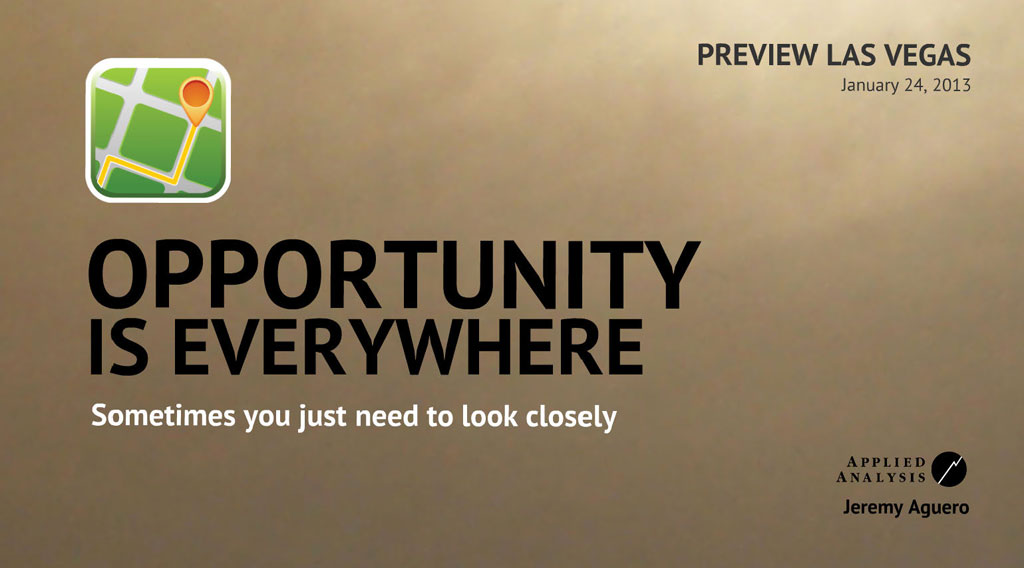 Jeremy Aguero was a featured speaker on Thursday, January 24, 2013, at the Las Vegas Metro Chamber of Commerce's annual Preview event. Aguero's presentation, entitled Opportunity is Everywhere, detailed investment and innovation that is going on throughout the Las Vegas valley. It included an overview of technology investments, airport expansions, and development activity in Downtown Las Vegas and on the Las Vegas Strip. Aguero also reviewed the impacts and future development opportunities at Nellis Air Force Base; the University of Nevada, Las Vegas; the Community College of Southern Nevada; and a number of special events in the region. Finally, Aguero also touched on changing dynamics in the local housing market as well as office, industrial and retail trends. This is Aguero's seventh year as Preview's featured speaker on regional economic trends.